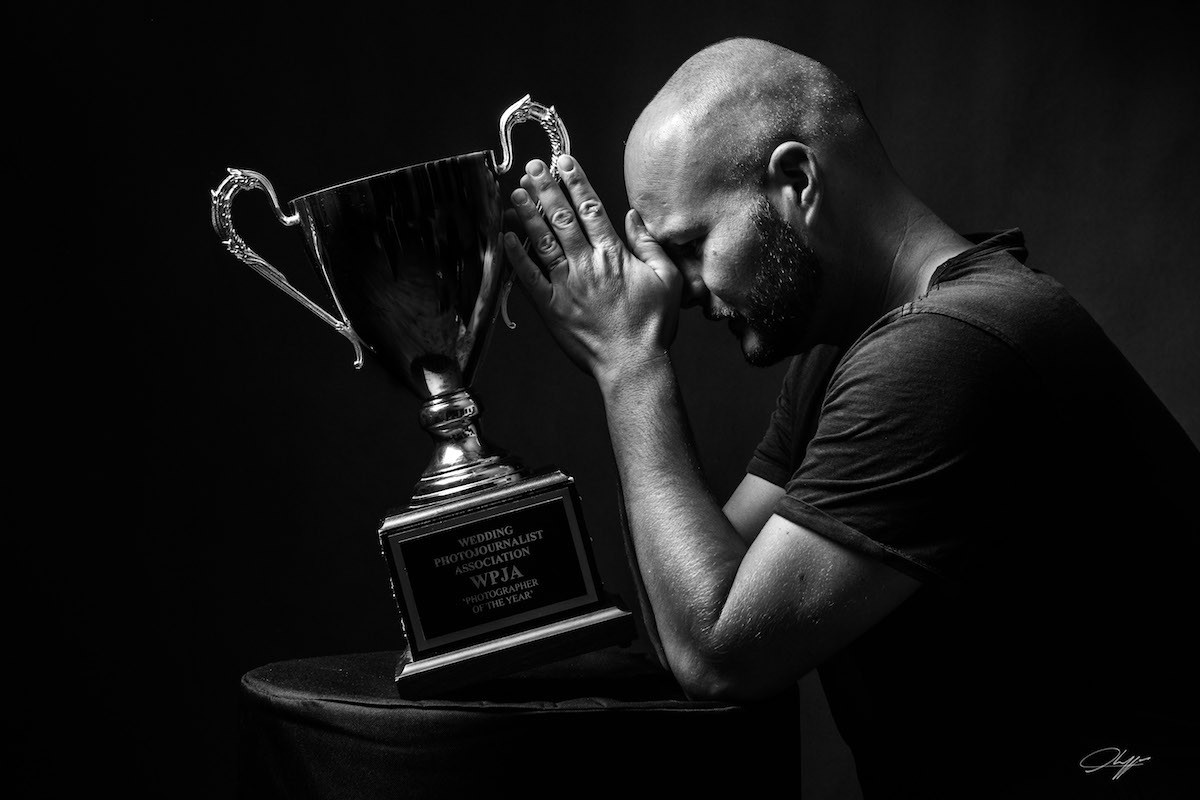 AWARDS
William's work has been awarded by several major international wedding photography associations. In 2017 and 2021, he won the title of "Best Wedding PhotoJournalist of the World" awarded by the prestigious "Wedding PhotoJournalist Association" whose judges are renowned journalists.

Here are some of his awards:
- Photographer of the Year by "WPJA" in 2017 and 2021
- Winner of the 2016 "Les Photographies de l'Année"
- Finalist of the "World Photographic Cup" category Wedding in 2016.
- TOP10 Best Wedding Photographers by "Fearless Photographers" in 2015 > 2016
- More than 200 international awards
His work has also been exhibited in several major photographic festivals.
TESTIMONIALS
We wanted a photographer to capture the key moments of this day, we did not imagine so many emotions relayed by your talent!
Your photos are so simply your mark (natural, bright, instant), and yet are adapted to our preferences. Each is unique, beautiful, emotional, but the whole is harmonious and matched thank to your experience. Discovering the effort and passion that you put into your work, both during and after the wedding we were blown away.
A big thank you for your discretion, your support, and your passion that have sweetened us throughout this incredible day: the result as much as the way to do it ...
Marion > Greg


William

What to say to you apart: "Thank you very much" ...
Thank you for your kindness, your patience, your smile that never fades even when you are asked for improbable photos under a brutal sun.
Thank you finally for your good mood and your vision of the world that makes your photos so deep and real, like those to whom you steal moments of life.
Today when I look at the pictures of this day, I smile, I cry, I laugh, I have tenderness and eyes full of stars. Create an emotion, relive the moment with so much passion and emotion proves that your light touches the eyes but especially the heart.
You have immortalized the soul of our love forever. When we are old and happy, we will look at them and we will think of you with a smile.
Julie et Sammy.


William, we do not know how to say thank you.
Your simplicity, your listening and your openness seduced us at the first appointment. Then the D-day you knew to put us in confidence and even slip into the skin of a friend of a day, always discreet, to reveal our naturalness at every moment. From your expert and passionate eye are born fabulous unexpected clichés, original but so true that never cease to move us today! An undeniable talent where framing, light and colors come to life in order to recreate the emotion and atmosphere of precious moments.
Your report is for us, the memory of this unique day, like a poetry to each image ... Another big thank you and hat the artist ;-)
Alexandre et Gaëlle